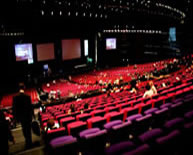 Vested Security Solutions has recognized that there is a pressing need for entities in both the public and private sectors to receive in-depth education on a variety of today's security initiatives. As such, Vested Security has developed a series of lecture programs yielding a wide spectrum of topics from which individuals, students, parents, community groups, school systems, businesses, and government institutions can all draw upon for educational purposes.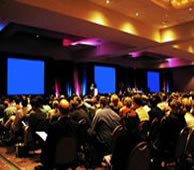 Accordingly, Vested is prepared to deliver these dramatic Awareness Lectures and informative presentations for entities like parent organizations, civic groups, public or private school assemblies, church communities, religious groups, police and fire agencies, hospitals, municipal or state coalitions, as well as a plethora of small, medium or large businesses who have related security needs. Vested Security Solutions, LLC has teams of seasoned presenters who are proud to offer an impressive variety of lectures and programs at your venue.

Vested Security offers clients a large consortium of consultants who represent the industry's most talented and experienced security professionals. These men and women form an untold network of captivating Subject Matter Experts who can deliver powerful and meaningful presentations on pertinent topics. These refined Awareness Lectures have been at the core of Vested Security's business initiative since its inception. The speakers who represent Vested are hand chosen from within their respective fields. Peruse the list of presentations below—available exclusively through Vested Security Solutions—to locate an awareness lecture for you or your community:
Select a Target Audience, or visit all of the Awareness Lectures listed below
Target Audiences
Community
Educators
Law Enforcement / Security Professionals
Parents
Students
Available Awareness Lecture Topics (alphabetically)
Abduction Awareness
Bullying and Cyber-Bullying
Commercial Property Security
Counter-Terrorism Strategies
Crime Prevention
Disaster Preparedness / Emergency Management
Elder Crimes and Distraction Scams
Emergency Medical Training
Fire Safety / Fire Prevention
Fraud and Identity Theft
Gang Awareness Resistance
Home Safety and Security
Internet Safety
Network Security
Personal Safety
Retail Theft and Loss Prevention
School Safety
Substance Abuse and Today's Youth
To schedule a session, please e-mail a representative at

.