School Security Survey
Vested Security Solutions, LLC offers the opportunity for an institution to schedule a school security and safety survey. This facet of our full-service experience will provide clients with a comprehensive and tangible representation of their vulnerabilities. Armed with this valid risk assessment report, Vested Security can help clients implement a robust mitigation plan, and ameliorate severe safety deficiencies.
During a School Security Survey, Vested's representatives, who specialize in safety and security conditioning for school properties, will perform a methodical examination of a school's campus. The overwhelming focus of this comprehensive assessment will be site safety and target hardening. These two concepts translate into abating weaknesses in access control, surveillance, territorial reinforcement, site-design, counter terrorism strategies, lighting, staff training, employee background investigations, food service protection, compliance with the No Child Left behind Law, disaster planning, emergent response planning, and the use of innovative technology to accomplish these and other improvements in overall security.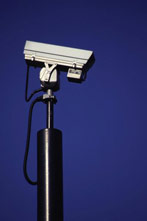 Vested Security Solutions will therefore observe and suggest improvements in the known trouble areas such as the parking lot, cafeteria, corridors, classrooms, labs, preparation rooms, locker rooms, restrooms, and even on school buses. This dynamic and complete approach to a school's property tends to encompass almost every area of an institution's liability. The results of a Vested Security school survey are compiled into a detailed report, suggesting sound solutions for identified flaws.
Vested Security Solutions, LLCis proud to deliver this important service for your institution. Vested Security Solutions keeps professional fees reasonable, without sacrificing the quality or excellence of our service. Finally, some funding sources may be available in New Jersey for school systems and government institutions.

In order to learn more about this topic, or to discuss pricing, please contact

.