Data Recovery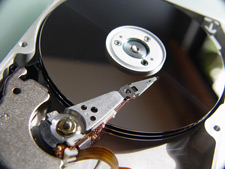 Data Recovery is an exciting, unique and revolutionary new service, which Vested Security Solutions is proud to deliver. While data recovery and disaster recovery have long been expensive propositions available exclusively for corporate America's computer systems, Vested Security is now prepared to supply this highly technical but valuable service to private individuals, small and medium-sized businesses, and government institutions alike.

Data Recovery is an industry term used to describe the arduous process of locating, isolating, and retrieving lost data from technology that has suffered irreversible damage or fatal error. Often, computers and computer media can become hopelessly entangled in system errors. After all, hard disk drives—the memory component that exists inside of a computer—are not impervious to sudden failure. Sometimes, hard disk drives, compact discs, floppy diskettes, iPod's, and USB Memory Sticks, among other storage media, can simply become damaged due to drops, exposure, acute temperature, or mere breakdown with age1. Other times, computers can become disabled from viruses and spyware that run rampant throughout the Internet. Finally, computer users can make mistakes during normal operation or while performing maintenance and upgrades, deleting pertinent information inadvertently. Much to the dismay of the computer user, precious data and timeless content are now inaccessible and have virtually disappeared behind error messages, unsuccessful start-up's, or—worst of all—a completely dead drive.

For those computer users who have stored hundreds of digital photographs, hours of beloved music, or countless pages of important documents and E-Mails, these abrupt failures can translate into frustration and calamity. For small or medium sized businesses up to and including government agencies, a drive failure or storage media loss can quickly become an untold disaster; hence the industry name: Disaster Recovery.
How Does Data Recovery Work?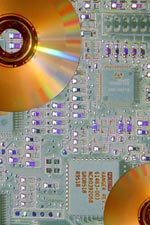 At Vested Security Solutions, our staff of computer forensic experts has spent their careers examining and resurrecting the data hidden and deleted on the computers of defendants in criminal investigations. These computer forensic examiners have received the latest in training and familiarity with the many various computer systems that can be found in the home or business. These professionals are now applying their vast experience and talent to the successful capture of your precious files that are unexpectedly beyond your reach. Now, for the first time in computing history, data and disaster recovery service is available to the typical home user and small business owner who never before had the luxury of retrieving lost data. Consequently, Vested Security responds to each data recovery task with consummate professionalism and tact, ensuring a sound, scientific approach to each case. The privacy, security and respect of a client's data are among the highest priorities during a Vested data recovery.

Although Vested Security Solutions is based out of northern New Jersey, servicing the New York/New Jersey and greater tri-state area, Vested Security gladly accepts and invites customers to send disk drives or other storage media from anywhere in the United States2. A Vested data recovery specialist can communicate with customers via E-Mail or Instant Message to discuss potential issues, the recovery process, and—of course—provide timely updates on progress without driving up your phone bill.

Is Data Recovery a Worthwhile Expense?

Vested's data recovery specialists look at each drive or storage media on a case-by-case basis. Since data recovery can become expensive for drives or media that are badly damaged or corrupted, our data recovery specialists will provide you with a prospective success report before beginning the full recovery process3. Each new case is submitted for preliminary review and assessment to determine the probable success of a recovery attempt. During this phase, a Vested Security data recovery specialist inspects your drive, and probes the hardware to determine how successful a full data recovery may be. Our specialist will complete a Preliminary Recovery Report, advising you of the expected recovery and the anticipated cost. This service is available for a nominal fee of less than $50.00, and will provide you with a clearer understanding of your lost data, and how difficult—as well as how expensive—it might be to salvage it.

In cases where there is little or no actual, physical damage to a disk drive or storage device—e.g., data has been mistakenly deleted or otherwise lost—the successful reclamation of data is very probable, and is usually accomplished quickly. In cases where there is hardware damage that prevents the access of files or data—e.g., a drive's loss of power—the successful retrieval is reduced and can delay a rapid recovery. Nonetheless, Vested Security's avid staff has made remarkable strides with media and files that had been considered dead by a frustrated, tired, and irritated computer user. Although data recovery is scientific by definition, it is also very much an art that requires a deft approach and keen perception to effectively complete. The professionals at Vested have embraced this unique dichotomy, elevating them above competitors who simply approach data recovery as a mere stepwise practice.

Will Vested Security Recover My Data?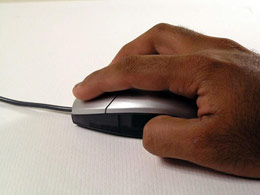 During the full recovery process, a Vested Security data recovery specialist will attack your case with a variety of industry-recognized tools that allow for the resurrection of hidden, deleted, and lost data. In addition, our trained staff also uses the latest in progressive software and hardware development to expand the tools that facilitate a full recovery for those cases that prove to be resistant to ordinary tactics4.
Although the Preliminary Recovery Report will estimate the projected cost and timeframe, the cost of a full recovery by any data recovery company in the industry will depend upon the number of hours spent resurrecting data from a specific type of storage media.

At Vested Security Solutions, however, our integrity and our client's faith in our ability are first and foremost. To that end, data recovery specialists will not continue a recovery process if it has exceeded the timeframe and the cost initially quoted during the Preliminary Recovery Report. The goal at Vested Security is to ensure that you receive your lost data within a timeframe and budget that you approve. In fact, if a full recovery process utterly fails, yielding no resurrected data, Vested Security Solutions will waive labor cost(s) and deduct only applicable service charges5.

Where Does My Recovered Data Go?

At Vested Security, our knowledgeable staffers will endeavor to pinpoint, capture, and retrieve the lost, hidden, or deleted data that is so valuable to its user. Once a Vested data recovery specialist has resurrected your precious files from a disk drive or storage device, that data will be transferred to a new storage medium. In most instances, Vested Security Solutions will recommend the safest and most reliable form of storage to compliment the data that was retrieved. The most common form of storage medium used to collect large amounts of resurrected data is an external hard disk drive. Otherwise, data recovery specialists have the ability to place smaller amounts of resurrected data onto USB Memory Sticks (a.k.a "Thumb Drives" or "Flash Drives")6.

Your completed case—which includes the original storage device, as well as the new device containing your resurrected data—can be sent to your home or business with expedited shipping by courier if necessary. Ultimately, Vested Security will tender only the highest level of service to clients. Our data recovery service is yet another example of how Vested Security Solutions, LLC, is revolutionizing security services. This wholly modern and advanced service delivered by professionals from the computer forensics field is available exclusively through Vested Security.


Contact Vested Security Today!
For more information about data recovery, or to submit a storage device for preliminary review and assessment, E-Mail a Vested Security Solutions data recovery specialist at

.


1- Not all data can be recovered. Drives or storage media that are badly damaged, severely corrupted, or physically destroyed by fire, water, extreme temperature, or similar hardware catastrophe will require specialized recovery techniques, which may incur additional cost. In some of these cases, data recovery is not possible whatsoever.

2 - Shipping and handling costs incurred are the responsibility of the customer. A completed case—whether successful or unsuccessful—will be shipped back to the customer with shipping insurance added , unless declined by the customer. Vested Security Solutions, LLC, is not responsible for packages that are lost, mislaid, misdelivered, or stolen while in transit.

3 - The preliminary review and assessment of a case will incur a fee of up to $49.00 USC, and may take up to three (3) businesses days to complete, depending upon existing caseload. Regardless of prospective success or the customer's decision to authorize and purchase a full recovery, this initial fee is nonrefundable and does not include shipping and handling. This fee is collected before the case is examined. A valid major credit card is required.

4 - Whenever utilized, extra hardware or software tools will incur additional cost and may delay a rapid recovery.

5 - In cases where no data is retrieved, despite a positive Preliminary Recovery Report, the hourly labor charge(s) will be waived. However, shipping and handling and other applicable service charges and fees will still apply. Service charges and fees include, but are not limited to, shipping and handling, insurance, preliminary review and assessment, preliminary review and assessment report, extra software tools, and extra hardware tools.

6 - Resurrected data can only be transferred by Vested Security Solutions, LLC, employees, agents, consultants, or sub-contractors. Customers may not participate in the retrieval or transfer of their data. The contents of a successfully completed case will be placed onto an external hard drive when the resurrected data amounts to more than 4 GB. Data cannot be transferred via E-Mail, VPN, or similar Internet-facilitated connection. The customer will assume the cost of the storage medium and any applicable fees.