Vested Security Solutions, LLC presents:
Staying Safe in Cyberspace: Internet Safety for Students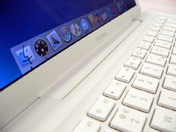 Informing educators and raising the awareness of parents is only a segment of a complete information paradigm aimed at deterring the victimization of children on the Internet. To that end, the "Internet Safety for Students" lecture was designed by Vested Security Solutions in order to deliver the extremely important message of staying safe in cyberspace to its most impressionable and vulnerable users: juveniles.
This lecture has a target audience of children in the middle school age range. Our tenured presenters have successfully presented this lecture to thousands of students. Using an age-appropriate, dynamic format featuring interaction between the juvenile audience and the presenters, a vivid PowerPoint show, as well as streaming Internet video clips, Vested Security Solutions is committed to educating your students. This program will address such issues as Internet Chatting; Instant Messaging; Social Networking Sites (e.g., MySpace.com, Facebook.com, etc); Cyber-Bullying; and other related topics. This program is sure to challenge your student body, increase awareness of Internet-related dangers, and force students to contemplate their activities online.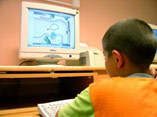 Vested Security Solutions, LLC is proud to deliver this Awareness Lecture and vivid presentation at your venue. Every seminar, program, and lecture provided by Vested Security can be custom tailored to impact your target audience in a meaningful and specific way. As such, each program has a different fee structure, which fluctuates due to variables and host-specific configurations. Nonetheless, Vested Security Solutions keeps professional fees reasonable, without sacrificing the quality or excellence of our service and presentation. Finally, some funding sources may be available in New Jersey for school systems and government institutions.

To schedule a session, please e-mail a representative at

.