Introduction to Internet Investigations for Law Enforcement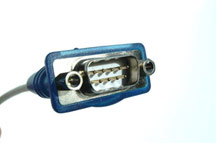 Presented by Vested Security's veteran investigators of computer crimes, the Introduction to Internet Investigations for Law Enforcement program is among the most inclusive and comprehensive introductory courses offered to law enforcement officials today. Current and former investigators from one of New Jersey's largest and busiest counties, who now represent Vested Security Solutions, LLC, designed this seminar to introduce law enforcement to the realm of Internet and computer investigations in a simplistic and granular format, which expects only basic computer knowledge in order to participate.
This lecture is ideal for police patrol officers responding to scenes where digital evidence may be valuable; school resource officers who can be inundated with juvenile incidents that revolve around the computer; as well as detectives or special agents assigned to the follow-up of the many Internet-facilitated offenses, such as the sexual exploitation of children online, harassment and stalking via computer, identity theft, and the various frauds committed on the Internet.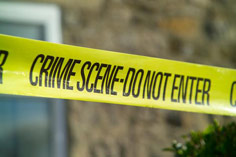 Law enforcement attending this lecture will receive the basic knowledge to conduct investigations of computer crimes. Part and parcel of this program will be an elementary overview of computer science, laying the foundation for additional computer and Internet investigative courses proffered by Vested Security. They will learn common techniques to trace an E-mail or Internet chat conversation, e-bay frauds, MySpace complaints, and other typical investigative issues common to the ultra-modern Internet. Most importantly, this introductory seminar will focus upon approaches and techniques for proper crime scene preservation where computers are used as part of a more traditional criminal enterprise. That is to say, attendees will digest the forensically acceptable protocols for securing computer and digital evidence—including cell phones and P.D.A.'s—at a crime scene, thereby maintaining any inherent evidentiary integrity.
Lastly, this awareness lecture will broach the topic of legal issues relative to the successful investigation, apprehension, and prosecution of computer crimes. An integral segment of this seminar will examine such sensitive considerations as Communication Data Warrants, data tapping, as well as the search and seizure of digital property. The goal of this Vested Security Solutions program is to present law enforcement attendees with the basic skills necessary to conduct investigations, and the requisite awareness to ensure a vigorous litigation of an offender.
Vested Security Solutions, LLC is proud to deliver this awareness lecture and vivid presentation at your venue. Every presentation seminar, program, and lecture provided by Vested Security can be custom tailored to impact your target audience in a meaningful and specific way. As such, each program has a different fee structure, which fluctuates due to variables and host-specific configurations. Nonetheless, Vested Security Solutions keeps professional fees reasonable, without sacrificing the quality or excellence of our service and presentation. Finally, some funding sources may be available in New Jersey for school systems and government institutions.
To schedule a session, please e-mail a representative at

.