Vested Security Solutions, LLC presents:
Protecting Children Online: Internet Safety for Parents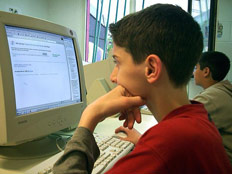 The goal of this presentation is to enlighten parents and expose the teenage subculture that exists purely in cyberspace. Parents will digest the risks and dangers associated with the Internet, along with a strategy for monitoring their child's behavior online. Vested Security Solutions has been proud to travel to many different schools and present this dynamic, vivid, and intriguing material to parents' associations from various public, private and religious institutions. Since many parents have demanding schedules preventing them from attending parent association meetings, Vested has even presented this topic at many corporate venues, when invited by employers who have recognized the importance of this lecture for their employees who double as busy parents.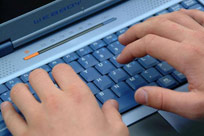 This lecture is ideal for parents whose children know more than they do about the Internet! Moreover, Vested Security is committed to arming parents with knowledge and empowering them to implement clever ways to detect Internet predators and deter them from gaining access to their children. This program is sure to be one of the most powerful and informative programs available to parents today.

Vested Security Solutions, LLC is proud to deliver this awareness lecture and vivid presentation at your venue. Every seminar, program, and lecture provided by Vested Security can be custom tailored to impact your target audience in a meaningful and specific way. As such, each program has a different fee structure, which fluctuates due to variables and host-specific configurations. Nonetheless, Vested Security Solutions keeps professional fees reasonable, without sacrificing the quality or excellence of our service and presentation. Finally, some funding sources may be available in New Jersey for school systems and government institutions.

To schedule a session, please e-mail a representative at

.


Authorized Reseller
Vested Security Solutions, LLC, is an Authorized Reseller of SpectorSoft products, which we are proud to offer at a discounted rate to our clients. Purchases must be made through Vested Security Solutions in order to receive this discount.
For further information, please see our Products page.